Are you frustrated because you are stuck learning a song by Sungha Jung and you want to improve your skills?
Now, get regular feedback on your progress from an experienced guitar instructor.
On SubscribeStar, you will get step-by-step guidance tailored to your skill level and learning pace. This is the best option if you are looking for ongoing fingerstyle guitar lessons.
Join us today and unlock your full potential as a fingerstyle guitarist.
You will find exclusive content:, including all my tab transcriptions.
Get access to over 30 different fingerstyle song tab transcriptions. These are my own transcriptions, certified 99.99% accurate. Accelerate your learning with these meticulously detailed tabs.
Here Are The SubscribeStar Tiers Available
  (tip jar) This is just if you want to make a small donation. This gives you access to the messaging section and some posts.
 Bronze tier - Get access to all my fingerstyle guitar tabs through a dropbox link. As a bonus, get help with fingerstyle guitar through the messaging section.
 Ruby tier - Get access to all the premium content above, including a monthly live Q&A sessions where you can ask your pressing guitar related questions and get real-time responses.
 Sapphire tier - For serious guitarists - Get bi-monthy one-to-one coaching as part of this tier, including access to all of my live streams and exclusive content. Every month, I'll review your progress and provide tailored advice. You'll receive constructive feedback on your techniques and performance, helping you to improve faster.
Press the button below right now and access everything you need to take your guitar playing to the next level.
Here's what awaits you when you sign up:
 Personalized feedback and guidance specifically tailored to your needs and goals
 Laser-focused sessions designed to target and improve your weaknesses
 Insider tips and tricks to help you master finger independence
 Exclusive access to my wealth of knowledge and experience in the world of fingerstyle guitar
Looking For 1:1 Fingerstyle Guitar Lessons?
Do you want to unlock the secrets of playing fingerstyle guitar fluently ?
If you want a one-off lesson to identify your weaknesses and transform your fingerstyle guitar playing, this is the option for you.
It's time to stand out from the crowd and become the guitarist you've always dreamed of being.
Most aspiring fingerstyle guitarists, as talented as they are, remain stuck...
Unable to reach their full potential.
You need expert guidance and feedback on how to perfect your technique.
There's a way to skyrocket your fingerstyle guitar skills, and it starts with private coaching.
Remember...
You're not just learning from any coach!
You're learning from a highly skilled, passionate, and dedicated fingerstyle guitarist who truly cares about your progress.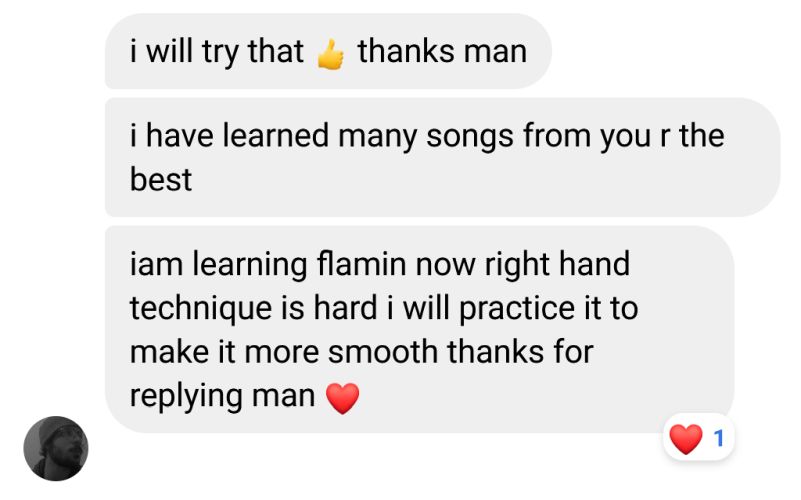 It's Time to Invest in Your Musical Journey
Are you ready to elevate your fingerstyle guitar playing to new heights?
If you're serious about becoming a skilled and confident guitarist, my one-on-one coaching is the key to unlocking your true potential.
This is a unique opportunity for dedicated fingerstyle guitarists.
Who are committed to taking their playing to the next level.
If you're ready to invest in yourself and transform your musical abilities, don't hesitate any longer.
Secure one of the limited available slots for fingerstyle guitar lessons right now.
And take the first step towards fingerstyle guitar mastery.
Once the slots are filled, you'll miss your chance to work with Brett personally and achieve the results you've always wanted.
Press Here to Book Your Session
After clicking the link, you'll be taken to a calendar page to choose a time for your lesson.
You can choose which coaching package is best suited to your needs.
**REMEMBER: This is not a group coaching program: All sessions are PRIVATE between you and Brett (and your cat if you like).**
Don't let this opportunity slip away.
Unlock your true fingerstyle guitar potential with Brett's personalized coaching and become the guitarist you were born to be.
No Ordinary Guitar Course Can Deliver These Results
Sure, there are plenty of free online courses and tutorials available to learn fingerstyle guitar.
But!
They lack the personalized attention and guidance that only one-on-one coaching can offer.
So, today...
Say goodbye to generic lessons.
And embrace a coaching experience tailored to your unique needs and goals.
ONLY private coaching can provide you with the customized feedback and support you need to truly master fingerstyle guitar!